Our Blog
C&S A Service and Supply Company: Your One-Stop-Shop for Every Office Need

Thursday, June 10, 2021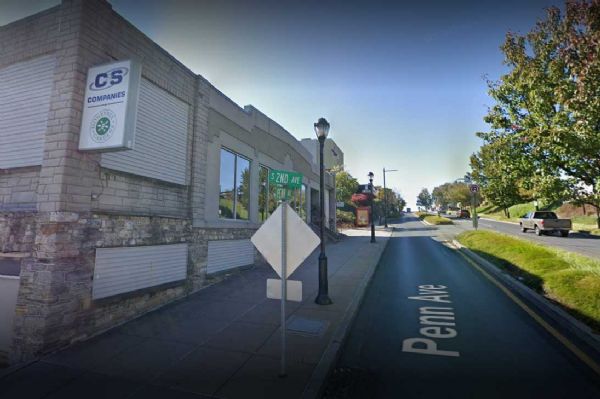 Local and family-owned, we're C&S! A small business located in West Reading serving Berks County and beyond since 1983. We like to think that we're small, but mighty. Whether you're in need of office supplies or services, paper products, medical supplies…you name it, call on us.

Why C&S?

Simply put, we're known for responding faster, smarter and better, earning the Reading area's reputation for being a go-to provider. We define the region's standard for service and quality. When you work with us, we're confident in saying you're working with the best.

What makes us so sure? We know we offer fast, problem-free ordering and delivery that's heads above the competition. We're responsive and can tailor products and services to your individual needs. Our staff is comprised of supply experts who know the best solutions to every problem and who double-check every delivery. And our prices are always competitive and flexible. Add to that the fact that we have strong local ties and an insider understanding of the needs of community businesses.

Not entirely sure we're a match for you? We also guarantee your satisfaction. If it's not right, we'll make it right.

Supplies & Services Galore

C&S Medical Supply boasts a combined staff experience of more than 100 years and has been a leading regional supplier for nearly four decades. Because of our affiliation with Independent Medical Co-op (IMCO), customers are afforded the unified purchasing power of 140 independent distributors nationwide. This allows us to offer a diverse range of medical products at prices more affordable than those of large national suppliers. We can often deliver the day of the order, too, and have online ordering capabilities for clients.

Our office supply/furniture division features a comprehensive inventory, from toner and printer paper to chairs and desks. The division works hand-in-hand with our Office Services group, facilitating easy handling of an array of maintenance, installation, repair, cleaning, painting and moving needs.

Turn to C&S Paper Supply for items including paper towels, bath tissue, facial tissue and more, currently shipped to hundreds of Reading-area businesses. You'll also find a full-line of food service and janitorial supplies in this division, including sanitation supplies from the GOJO/Purell catalog.

Don't just take it from us, listen to what customer Audrey Muska, Senior Practice Manager with Wellspan Family Medicine, has to say: "I have never dealt with a company that is so responsive and attentive to their customers. The advantage in working with an independent company is in the way they are able to meet a customer's needs on time and on budget and still retain that personal touch that means so much these days. If I had to choose between C&S and some of the bigger supply companies, it would be C&S every time."

Want to learn more about how C&S Supply Co. can help you? Call us at 610.685.2727 or visit online at www.cssupply.net.
---