Our Blog
Refresh your Office Space for 2022

Monday, November 15, 2021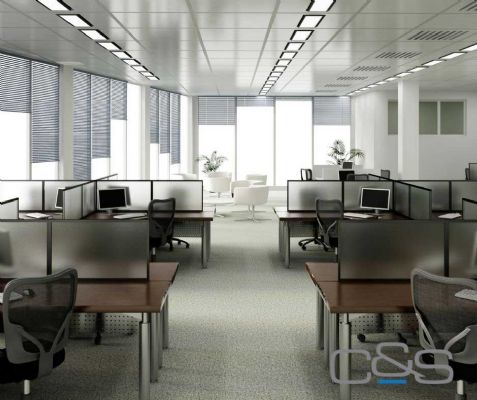 The closing of one year and the lead into another is often a source of inspiration for those looking to start new or fresh, and that pertains to sprucing up your workspace, too! Considering a remodel on a small or larger scale? The benefits can be big, and we can help regardless of the scope of work. Here are some reasons you might want to make some changes...

1. Treat your Employees to Space to Focus. Every office should offer the workers performing duties there the opportunity to find a place to do quiet, focused work. With the trend of open-concept being popular today, that can sometimes pose a challenge. Do you have a conference room to retreat to? An employee lounge? You may want to consider investing in this if not. Your employees will thank you for it.

2. Updated Aesthetics. Does your workplace have a dated appearance? If you answered, "yes," there's no better time than now to update. Brighten up dark, depressing areas. Swap out old appliances and equipment and enjoy more efficient workflow. Seemingly small amenities can be a big deal. A refreshed space can lead to refreshed inspiration.

3. Attract and Retain Talent. Want to keep the employees you love and attract new, top-tier talent? Invest in sprucing up your interiors and equipment and you'll be surprised at what it will do for morale and for increasing your business's appeal.

4. Honor your Business Background. Does your business have a story that's a source of pride? You may want to show it off with an upgrade. Has it been run by generations of a family? Received numerous accolades? Do the employees there know about it? Create a space to tell the company's story and to show off the achievements accomplished over time. This can also be a place where you showcase your brand.

5. Attract Customers. Do customers and clients visit your business? The answer is almost always yes. By investing in updating and upgrading the interior, you're sending a message that you care. Customers and business partners want to see this and feel more assured in working with you when they do.

Want to learn more about how C&S Supply Co. can help you? Interested in a quote for the work your office requires? Call us at 800.843.3443, email info@cssupply.net, or visit online at www.cssupply.net. We look forward to providing you with service that exceeds your expectations.
---