Our Blog
The Holiday Season: A Time of Joy & Stress

Monday, December 6, 2021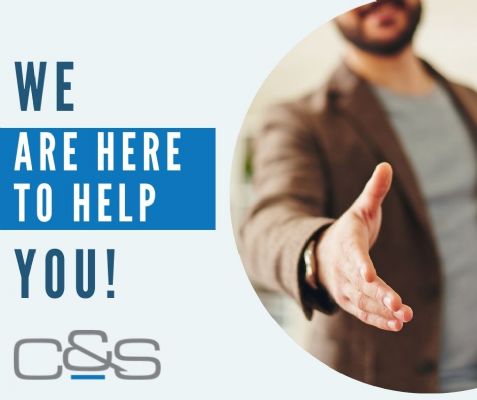 Decking the halls, singing carols, cooking special meals, sharing and receiving gifts... the holidays are a joyful time, but they can come with a lot of stress, too. Raise your hand if you're overwhelmed. At C&S Supply Co. we hear you, and we'd love to help!

A Hand at the Office

We offer countless services that aid in freeing up time at work, getting you out the door to enjoy holiday festivities on time, or even saving time to allow for some celebrating right there at the office with co-workers and employees. Just a few include: demolition and trash removal, carpet cleaning, document shredding, cubicle installation and reconfiguration, office design, picture hanging, furniture moving and set-up, wall painting and repair and product supply. If any of those are on your "to-do" list, we'd love to help get it crossed off.

Ensuring Joy

Aside from what we can do for you professionally, we'd also like to offer a bit of advice on how to make the most of the holiday season to keep it joyful. We hope you'll find these tips helpful...

1. Find the good in others. While people certainly get bogged down in negativity and stress, there are a wealth of individuals in every community working to help others and to perform good deeds. Find a cause or effort near and dear to your heart and join in giving back.

2. Don't overdo it. Worried about money? Don't overspend. Make a list of who you want to shop for, assign yourself a budget and stick to it.

3. Carve out "me" time. Don't overextend yourself to the point of being maxed out and erasing the joy you should be feeling. Pick and choose what is most important to you. It's okay to say "no" sometimes.

4. Don't abandon healthy habits. Do you typically have a set sleep and wake time? Do you exercise regularly? Eat healthfully? Don't abandon good habits just because it's the holiday season. It's okay to indulge, but try not to overindulge.

5. Use your vacation time. Have days that expire at year's end? Use them! Even if you stay home and take the time to more leisurely enjoy holiday activities, you're helping to lessen your workload and are allowing yourself to relish the process.

Need Help at Work?

Want to learn more about how C&S Service & Supply Co. can help you? Call us at 800.843.3443, email info@cssupply.net, or visit online at www.cssupply.net. We look forward to providing you with service that exceeds your expectations.
---