Our Blog
Medical Supplies More Important Now than Ever Before

Monday, January 10, 2022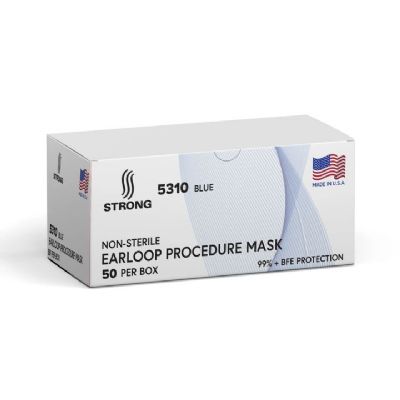 Struggling to find the medical supplies your business or location needs in a reasonable time frame or at an affordable rate as we all face the struggles brought on by the COVID-19 pandemic? We at C&S can help!

With a combined staff experience of more than 100 years, we've been a leading regional supplier for nearly 40 years. Through our affiliation with Independent Medical Co-op (IMCO), our customers can enjoy the unified purchasing power of 140 independent distributors nationwide. Just what advantages does that offer? Here are just a few...

• We offer a diverse range of products at competitive prices.

• Product standardization is coordinated with you for better inventory control and extra savings.

• We can get supplies to you quickly, often the day of your order. Our sales reps help to manage your inventory supply, so you're not left with unpleasant out-of-stock emergencies.

• We access GPO and national contracts for pricing and services.

• There's an ordering system best suited to you: choose from electronic, customized fax ordering, telephone ordering or work with an on-site sales representative.

What is IMCO?

The Independent Medical Co-op was founded in 1981 to give the Independent Medical Distributor the same purchasing power as large national medical supply distribution companies and to provide the support they need to grow. IMCO has direct, strategic relationships with more than 200 medical and surgical manufacturers. The Medical Distributor Association negotiates vendor pricing and contracts based on the strength and buying power of its collective member volume. Through IMCO, C&S Medical Supply can connect you with other distributors in Primary Care, Extended Care, Acute Care, Home Care, Emergency Medical Services, Veterinary Care, Industrial Safety, Dental Care, Laboratory Services and more.

Benefits of Working with C&S — A Service & Supply Company

Beyond our connection with IMCO, we offer our medical and surgical supply customers an assortment of other important benefits, including...

• Keeping your office updated on current regulations like OSHA, Waste Management, Sterilization Procedures and many more.

• Consolidated invoicing.

• Supplied MSDS sheets.

Want to learn more about how C&S — A Service & Supply Company can help you or to view our medical/surgical supply vendor list? Call us at 800.843.3443, email info@cssupply.net, or visit online at www.cssupply.net. We look forward to providing you with service that exceeds your expectations.
---