Our Blog
Protect Yourself: Invest in Professional Shredding Services

Thursday, July 1, 2021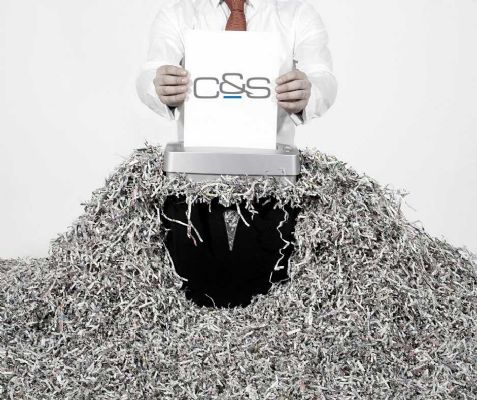 Think about how often you hear about security breaches and identity theft in the news. That frequency alone should be enough to convince you that professional shredding services are an important investment.

Not only can identity theft and fraud cause you stress, it can be costly, too. In fact, according to data compiled by credit bureau Experian in 2017, consumers paid $744 million in fraud complaints, and that number has almost certainly increased over the years as thieve become more adept.

Know Where your Personal Information Is

It's astonishing how many documents, cards and pieces of paper can carry essential information that can lead to you — or your business — becoming the victim of identity theft. There are official ID documents like your birth certificate, Social Security card/number, driver's license, health insurance cards, but did you know what you consider junk mail can also be a problem when you just toss it into the trash? Dumpster divers often look for receipts, credit offers, applications, insurance forms, physician statements and more. Never, ever, throw out intact documents that contain personal information of any kind.

Also consider that if you're running a business and you need to dispose of documents containing client information, you'll want to ensure you've done your part in keeping their information confidential as well, especially in circumstances like the health care industry and in keeping with HIPAA. Professional shredding helps to prevent you in unknowingly aiding in the violation of privacy acts.

DIY Doesn't Always Work

You may think that shredding documents personally at your home or office space is sufficient in thwarting identity theft. Unfortunately, that's not always the case. DIY shredding is not only messy and time consuming (your employees likely have better ways to spend their time), but it poses a security risk. The strips created can be reassembled by dedicated thieves. Professional shredding, like that offered by C&S — A Service & Supply Company, is done with cross-cut shredders, leaving small, confetti-like pieces. With our no-schedule shredding service, just call us and we can swing by, take care of it at your office or ours, and you're set! All the necessary containers are supplied free of charge.

And a bonus: professional shredding helps facilitate recycling — making it environmentally friendly!

Want to learn more about how C&S — A Service & Supply Company can help you with our professional shredding services? Call us at 610.685.2727 or visit online at www.cssupply.net.
---