Our Blog
Give Your Office Space a Makeover

Wednesday, September 8, 2021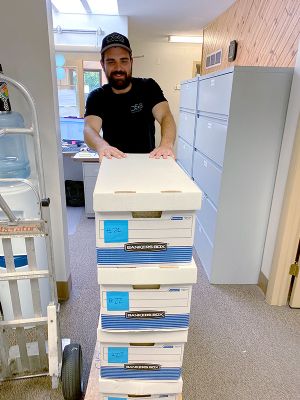 We know that the COVID-19 pandemic saw a house-buying boom that hasn't really cooled since. If you're a business owner, that may have you considering making a move to a new space or thinking about renovating your existing space. After all, we've realized that enjoying the area we spend a significant amount of time in can be important to both our home and work lives.

Don't know where to start? Let C&S Supply Co. help! We can handle essential support services and do it with our skilled, friendly crews, who are there when you need them to lend a hand quickly and with minimal disruption. Just a few services we offer include: wall repair and painting, commercial carpet sales and installation, furniture moving and setup, demolition, picture hanging and installing other wall-mounted items, carpet cleaning, cubicle configuration and office furniture design, sales and installation. Big or small, we can get the job done so you don't have to worry about adding tasks to your already busy schedule.

Special Care for Accounting Firms & More

Moving can be particularly tricky for businesses that deal in a lot of personal and financial documents that must be handled safely and sensitively. Rest assured; we offer document shredding that ensures the privacy of all parties involved.

Take it from one of our clients, Christopher J. Weikel, Facilities Coordinator for Reading-based law firm, Stevens & Lee: "They [C&S Supply Co] were extremely professional and went the extra mile to make sure every last detail was taken care of when moving our law offices," asserts Weikel.

An Advance Look

Feel like you'd need to see what such a large investment might look like before you pull the trigger on a project? We offer design services including 3D (CAD) drawing capabilities to help you visualize your new space, instilling confidence that we can achieve the end result you desire. We're happy to provide start-to-finish project management, from supply sourcing to properly installing and completing the job. We've got you covered.

Want to learn more about how C&S — A Service & Supply Company can help you with an existing or newly purchased space? Call us at 610.685.2727 or visit online at www.cssupply.net. We look forward to providing you with service that exceeds your expectations.
---